Whether you're moving house or relocating your office, the task is made that much easier when you hire a good removalist. Depending on the scope of your move and how much stuff you have, relocating can be a major task and can cause a lot of headaches. That's why it's advisable not to try and do everything yourself. Help from moving company professionals can be the difference between a stressful move and one that is hassle-free.
If you're unsure about hiring a removalist to help you with your move, you're probably asking yourself, what does a removalist do? Other common questions are do removalists dismantle furniture, and do removalists pack for you?
It really depends on the removalist, as not all moving companies are the same. Some offer a full range of services, such as Ready Movers in Brisbane, while others might specialise only in small moves.
Let's take a look at what a removalist can do for you based on the comprehensive range of services that we provide.
What Can A Removalist Help With?
What does a removalist do exactly? Well, quite a lot, actually. Any moving company that provides services designed to assist with every aspect of your move will offer the following:
Dismantling and assembling furniture
Furniture is bulky, heavy and awkward to move and can take up a lot of space inside a removal truck or van. If a piece of furniture can be dismantled before moving (such as a slat bed or flat pack furniture), it makes the actual relocating process so much easier. So, do removalists dismantle furniture? Quality furniture removalists do. Any furniture that can be broken down will be dismantled on one end and reassembled at the new location. This saves on valuable space and also makes moving furniture safer, with less chance of damage or personal injury.
Provide moving boxes and packing materials
Any move, big or small, office or home, is going to require some packing. In order to safely and securely pack up your possessions and household items, you'll need boxes that have been made for the task. What does a removalist do? They provide you with quality moving boxes that are strong and sturdy. In addition, you'll also need packing materials, and these will be supplied as well. Some essential materials include rolls of packing tape, scissors, marker pens, a Master Moving List, colour-coding materials, bubble wrap, paper and more. Having the right materials not only keeps everything organised but will also guarantee safe passage for fragile items.
Packing and unpacking service
Do removalists pack for you? Yes, removalists who provide a broad range of services, as we do, will have both a packing and unpacking service. You'll even be able to tailor a service to your specific needs and your budget. For example, you may only want a professional service to do the packing for you, but you prefer to unpack your items at your leisure in your new location. Or, perhaps you only want some of your items professionally packed and will do some of the packing yourself. It's all about having options, and that's what we provide. Do removalists pack for you? We sure do if you need us to.
Doing all the heavy lifting
What does a removalist do? A main part of any removalist operation is doing all the heavy lifting on your behalf. This includes carting furniture, boxes and possessions out to the truck, packing the truck and unloading it all at your new location. There's no need for you to break your back or work up a sweat when you hire a strong and experienced team of professionals to handle it all for you.
Fully equipped trucks
When your removalist team arrives, they will come in a truck that's fully equipped to get the job done quickly, efficiently and safely. This includes having hand trolleys to move heavy items, as well as packing materials to ensure nothing gets damaged inside the truck during transit.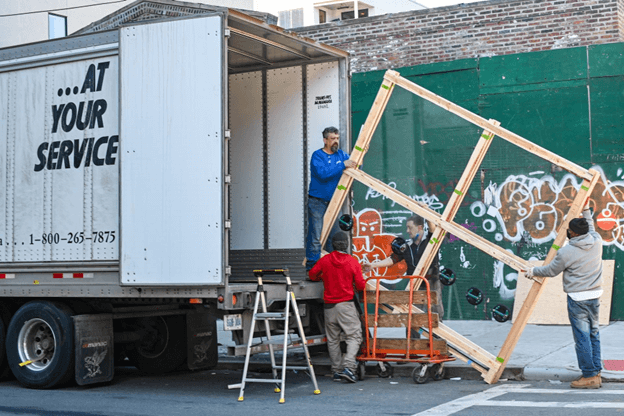 A dedicated move manager for interstate and overseas moves
For those far-reaching moves, such as a move interstate or overseas where more logistics are involved, a quality moving company will assign you a dedicated move manager to ensure the entire process runs seamlessly.
Storage facilities
You'll also want to look for a removalist that provides storage facilities if you don't plan to move all of your possessions to your new destination or if your move is only a temporary one. Modern, clean and secure storage facilities are a convenient solution when you're stuck for space or don't want to take everything with you.
Small moves
These are moves where an individual or a household only has a few items to relocate to their new destination. A moving company that provides the ultimate in customer service won't consider small moves a job too small to take on.
Single item moves
What does a removalist do that provides comprehensive services? Single item moves. For example, all you might want to relocate is something heavy and awkward, like a piano or a pool table. This requires a removalist that specialises in single-item moves like these. Do removalists dismantle furniture? They can if it's required to take the legs off a pool table, for instance, in order to be able to move it safely.
Internal removals
Internal moves involve either relocating a heavy item, such as a piano, from one room to another. Alternatively, you might be moving to a different apartment in the same building but need to enlist the services of a professional removal company. What does a removalist do? Internal moves when required.
Benefits of Hiring a Removalist
What does a removalist do, and what are the benefits of hiring a removal company? They take all the stress and headaches out of moving for you.
One of the greatest benefits of hiring a removalist company is that they'll do most of the work for you. This also serves to make the task hassle-free, as well as being faster and more efficient. Experience means that everyone on the team knows exactly what to do and how to do it with precision.
A byproduct of this wealth of experience is that of safety. Safety for you, the personnel of the removal company, and your furniture and other household (or office) items. Quality removals are about being organised and doing everything properly in such a manner that nothing gets damaged, and no one sustains an injury.
Another major advantage of calling in professional movers is we arrive with all the necessary equipment. Most households don't have purpose-built trucks, hand trolleys (or hand trucks), padding and other equipment to get the job done right, but a removalist will. While you might decide to do some or all of the packing and unpacking yourself, the task of relocating is made so much easier when you have a team of professionals arriving to load the truck, transport your gear and safely unload it all on the other end.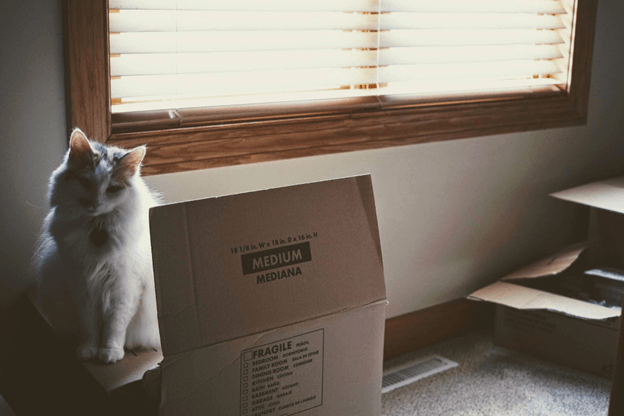 Hire A Removalist With Ready Movers
What does a removalist do? Pretty much everything you need us to do when you hire the services of Ready Movers. Call today for a quote, and we'll be more than happy to assist you. Do removalists dismantle furniture or reassemble it on the other end? We do. Do removalists pack for you or unpack at your new location? We provide this service as well as so much more. Ready Movers is your one-stop removal business, with a constant goal to always make your move as stress and hassle-free as possible.