Ready Movers is a family owned and operated business specialising in all forms of Commercial and Residential Furniture Relocations locally throughout South East Queensland, Interstate throughout Australia, and Internationally as well.
The company began its life in 2004, expanding to where we find ourselves today, a highly successful business. Ready movers has long lasting relationships with all the major furniture distributors and Insurance Builders in QLD and the experience and resources to handle and complete any major or minor project. Our Mission is to minimize stress and maximise comfort and peace of mind for each customer throughout the entire moving experience. All our relocation services are guaranteed via our written no damage and peace of mind guarantee. Our Goal is to create an exceptionally happy customer with every move! With our Mission and Goal and our highly competitive pricing, innovation and modern software technology sets Ready Movers apart from many other Furniture Relocation Companies.
Past Performance/Clients Supported
Ready Movers Corporate Snapshot
ABN: 68 118 801 577
ACN: 118 801 577
Public Liability Insurance $20,000,000
Marine Cargo Transit Insurance Comprehensive Vehicle Insurance for all Trucks
Workcover registration QLD WAA060745327

AFRA Accredited Moving company
As AFRA accredited removalists we adhere to rigorous national removals standards.

Transit Full Cover Insurance

Local, Interstate and International Relocations
Commercial and Residential Furniture Relocations, Big and Small Office Relocations, Internal Relocations.

Packing Services
Pack or unpack, International wrap, Furniture assembly and disassembly, Assistance with fragile, large and bulky items, Supply packing materials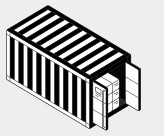 Storage
Safe and Secure Storage, Container Storage.

Additional services
Furniture disposal/donation and IT disconnect-reconnect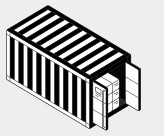 350 x 20-foor Storage Containers

Forklifts capable of handling 20-foot Containers (12-ton).