Having the option of storage is very convenient, as it offers a safe and secure location to store any or all of your household items and furniture when needed. On some occasions, short-term storage may be all that's needed while other times, long-term storage solutions are the answer.
Downsizing is one such scenario where long-term storage comes in very handy. Naturally, when you downsize and move into a smaller place, there won't be enough room to accommodate all of the furniture and other items that you had in a larger home. You can place the excess items in storage until you figure out what to do with them.
Putting belongings in long-term storage is also a convenient option if you're going away for a lengthy holiday. Perhaps you feel safer storing certain items in a secure location while you're gone, or you might be planning to rent out your home or apartment while you're away. Rather than leaving everything at home, you'll have peace of mind that your valuable possessions are in a safe location.
Another common reason people look for long-term storage solutions is when relocating overseas for work or other reasons. In this instance, the house might be up for sale or rented out unfurnished. Rather than taking all of your furniture, household items and possessions with you, you can place everything in long-term storage until you return.
If you are planning on putting belongings in long-term storage, read on to discover some long-term storage packing tips, storage tips and learn how Ready Movers gives you the ultimate long-term storage solutions.
Long-Term Storage Packing Techniques
If you're planning to leave items in storage long-term, you'll want to make sure everything is well-packed and secure. When packing is done right, by the time you retrieve your items from storage, everything will be just as you left it.
Quality Storage Boxes
Whether you're looking for long-term storage solutions in Cairns or anywhere in Queensland, your storage provider will have quality moving boxes perfect for long-term safe storage. Quality boxes will come in a variety of sizes. They will be robust and won't deteriorate over time.
Plastic Storage Containers
When putting belongings into long-term storage, not everything has to be stored in a cardboard box. Many items can be stored in plastic storage tubs. These are great if you have any concerns about moisture and are perfect for kitchen items that won't spoil, along with paper, materials and even clothing.
Label All Boxes
The easiest way is to number each box and make a list of everything stored in that box. This way, you'll always be able to find something should you need to, and when you're eventually ready to unpack, you'll know exactly where everything is.
Packing Fragile Items
Try and store fragile items in their individual box if possible. Wrap items in bubble wrap, layer the bottom of the box with scrunched-up wrapping paper or packing beans and add another layer of protection at the top of the box. If fragile items must be packed in the same box as other items, always place them on top.
Clean Everything
Clean the dust off everything before packing it into a box. This will ensure everything remains in good condition for the duration of storage and will also make unpacking a more pleasant experience when everything is clean.
Packing Clothing
You can buy purpose-built hanging wardrobe boxes. This allows you to hang your clothing while it's in long-term storage and keep everything free of wrinkles and damage. For puffy clothing items such as jackets, you might want to consider storing them in vacuum-sealed bags.
Dismantle Furniture
If you have beds and other furniture that can be dismantled for storage, you should consider doing so. It will save you a lot of storage space and will also make transporting those items in and out of storage convenient.
Other Furniture
Draping blankets over cupboards and other items of furniture will add a layer of protection. Alternatively, cardboard sheets also work well to prevent items from scraping or bumping together.
Packing Electronics and Appliances
Ensure all appliances are cleaned thoroughly and dry before transferring them to storage. Secure all cords, cables and hoses. If you have the original packaging for items like TVs, this will be perfect. If not, wrap TVs and other electronics in bubble wrap and then tape some cardboard over the outside for an added layer of protection. Always store TVs in the upright position.
Long-Term Storage Tips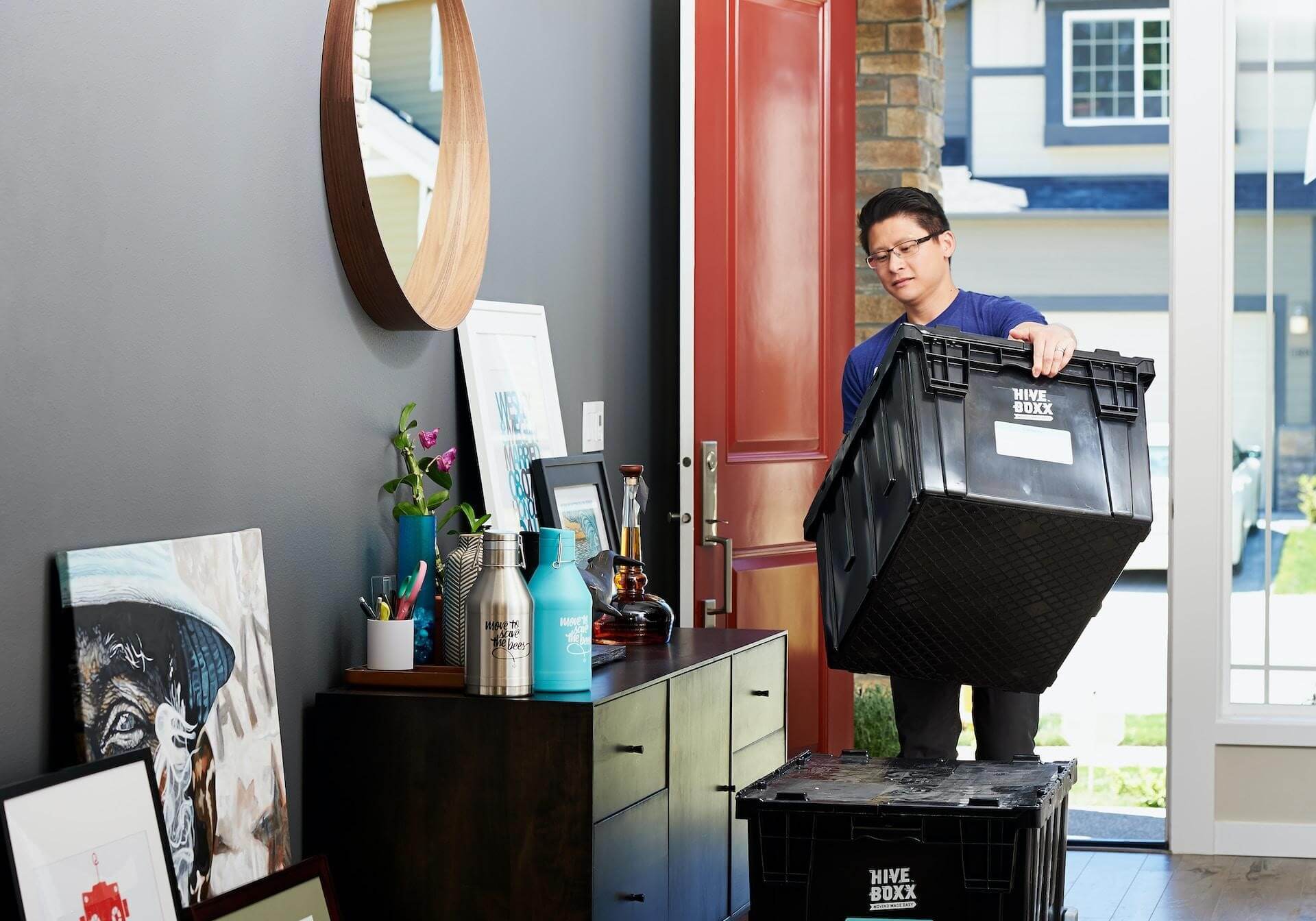 Let's now go over some other tips and advice for long-term storage solutions:
When putting belongings in long-term storage, maximise space by putting smaller boxes inside furniture and items inside drawers.
Never store hazardous items in a storage facility.
Be sure to have a good supply of tape, scissors, cardboard, wrapping paper, bubble wrap, marker pens and so forth.
Never pack and store anything damp.
Remember to leave some space between boxes and furniture so you can access areas of the storage container.
If stacking boxes, put heavier boxes on the bottom and always store fragile items up top.
If there are items you think you may need access to soon, place these near the entrance to the storage container.
Benefits of Ready Movers for Long-Term Storage
Ready Movers provides modern and secure container storage units in Townsville, Cairns and Brisbane. Here are some of the reasons why you should choose us for long-term storage solutions.
Robust Shipping Container Storage
Our storage units are made from 20ft shipping containers. These containers are manufactured from corrugated steel that is extremely strong and secure. A 20ft container is also roomy enough to store an entire houseful of possessions, appliances and furniture. With so much space available inside each container, you can even store items off the floor on regular-sized pallets.
Insulated Storage
To provide a storage environment where the temperature remains fairly constant all year long, our storage containers have been insulated. This helps to further protect the items you place in storage.
Weatherproof
You want to know that when you trust us for long-term storage solutions, all of your precious possessions will be protected from the weather and the elements. Our storage containers can withstand even the most severe weather and shipping containers are also air and watertight. Rubber door seals ensure no moisture gets inside.
Pest-Free Storage Solutions
What you don't want in a storage container is where pests and vermin can gain access to nest among your furniture and possessions. Because our storage containers are airtight, no pests will be able to get inside.
Clean Storage
When storing items long-term, you wouldn't want to find everything dirty or covered in dust upon your return. Our storage facilities are always clean and hygienic, you can trust long-term storage with Ready Movers.
Secure & Safe Storage
Container storage is a safe, secure and robust long-term storage solution. You'll have complete peace of mind that all of your valuable possessions are in good hands.
Long-Term Storage Solutions With Ready Movers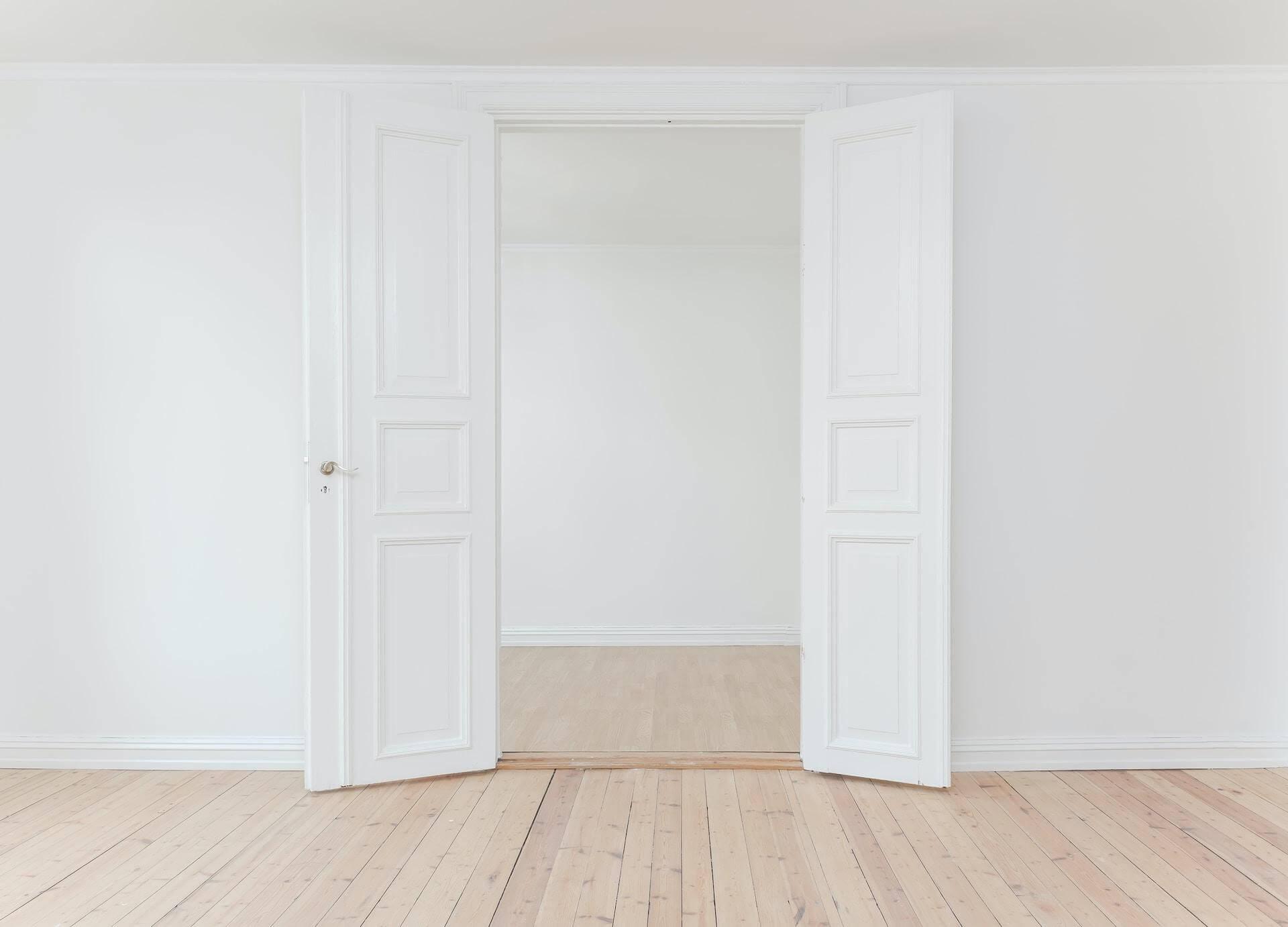 For the ultimate long-term storage solutions, choose Ready Movers. Give us a call and ask for a quote today. We are your one-stop shop for container storage, home and office removals, single-item moves, packing and unpacking services, as well as boxes and other packing supplies.