If you've outgrown your current office space and your business is expanding, you'll have no option but to move to a location with more room to operate efficiently. 
Having to move house can be a stressful process and takes a lot of organising and planning. Moving your entire office, equipment and staff to new premises has its own unique challenges.
For starters, you'll want to be able to vacate one location and get set up in your new office space as quickly as possible to minimise business downtime and any impact the move will have on clients. You also won't want to attempt to complete the move without professional help.
The best course of action would be to plan your move with the assistance of Brisbane removalists, such as Ready Movers, your local office removalists. If you don't hire commercial removalists on the day, the task is likely going to take a lot longer and place loads of stress on everyone involved.
With an office or business move coming up, let's look at some ways you can prepare for the big day so everything goes as smoothly and seamlessly as possible.
Preparation Tips
If the move isn't a last-minute decision and it's something that will be happening down the track, then start making plans as early as possible.
Checklist 
Often, this will commence with creating a checklist of things that will need to be done. Creating this list of things to do will not only help get you organised, but a checklist also ensures you don't forget anything important. As you won't think of everything right away, it's likely your list will change and be added to over time. Also, encourage everyone in the office to create their own individual checklists for the tasks they'll be responsible for leading up to and during the move.
Get everyone involved
Rather than leaving the organising and planning in the hands of one person, seek feedback from everyone who works in the business. Get everyone involved and keep everyone in the loop regarding what's going on at all times. You can also find lists and ideas by perusing the websites and blogs of commercial removalists.
Boxes
Having plenty of boxes on hand to pack things in is going to be a necessity. You can get sturdy moving boxes from office removalists. You might also want to check out local supermarkets and stores for discarded boxes you can use.
Other supplies
Along with a good collection of boxes, you'll need some other supplies for packing and moving, such as numerous rolls of packing tape, bubble wrap, cling wrap, marker pens, notepads, sheets of cardboard and more.
Start packing early
Although you're operating a dynamic business, there are still likely to be items that are not being used. Try and start your packing early. Make lists of what you pack in each box and clearly label the box once it's been packed. When it gets close to moving day, you can have your Brisbane removalists come in to help with the last-minute packing.
Time to declutter
If you've been in your current location for some years, chances are the office would have accumulated some junk and other stuff that is no longer required. To keep things organised and to lighten the load come moving day, it is a great time to declutter your office environment. Discard anything that has no use and sell off any old equipment that still has some value. You can even advertise your items for sale for free on sites like Gumtree.
Organise IT professionals
It's likely your office has a lot of IT equipment that will need to be dismantled and put back together correctly on the other end, including networking and data security. Unless your business has a team of dedicated IT professionals, you'll want to enlist the services of an IT company to handle this stage of the procedure. If you're unsure of who to call, office removalists will often have some trusted contacts.
Book removalists
When it comes to Brisbane removalists, you'll want office removalists specialists. Ready Movers have many years of experience as office removalists. Trust us to help make the big move as fast, easy and stress-free as possible. Don't leave it until the last minute to lock in commercial removalists for your planned moving day. Get a quote and book as early as possible to avoid disappointment.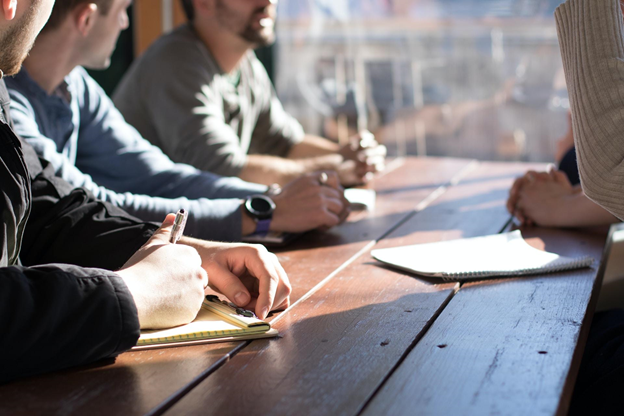 Common Mistakes
It's all too easy to complicate the moving process by making common mistakes. Let's look at some of the most common mistakes people make when it comes to office and business moves.
Leaving things until the last minute
This is definitely one of the most familiar errors made in any move, leaving things until the very last moment so everything becomes a stressful, disorganised rush. Unless something came out of the blue and you weren't left with any time to plan and get organised, there really is no excuse to not start preparing early.
Not having a budget
Another quite common error is not creating a budget for the move. It doesn't matter whether you're moving house or moving an entire office; moves always cost money and attract a variety of different expenses. Professional office removalists are just one expense to consider. There are things like packing supplies, IT specialists, business downtime and other things to consider too. It's essential to formulate a moving budget.
Doing it without office removalists
Even moving a small office can be a big task, so why even attempt to make the transition without professional help from office removalists? While your team can get everything prepared and organised in the lead-up to the move and help out on the day, the entire process will run much smoother with the help of moving professionals.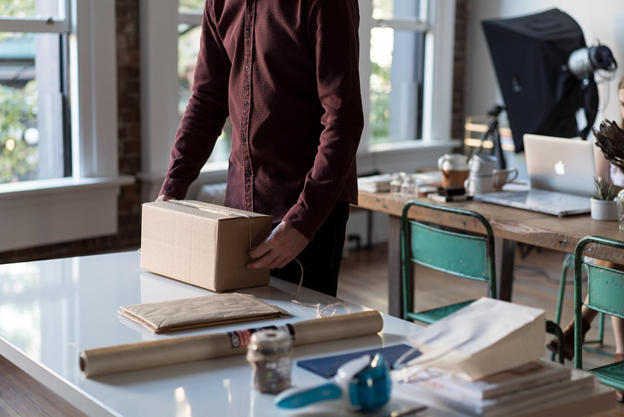 How To Minimise the Impact
One thing that will need to be a focus when the move happens is to minimise the impact on both your staff and your clients. Obviously, employees will be well aware of the move, but you'll also want to inform your client base in advance to minimise disruptions, so your clients can plan around any downtime your business experiences. If you fail to inform them, you run the risk of alienating your clients.
The organisation is the key to minimising any impact your office move will have and will also reduce the length of time that your business is out of action. Make lists, start early, keep everyone in the loop, delegate tasks, create a budget and plan the move well in advance.
One of the key ways to ensure any impact from the move is kept to a bare minimum is to hire Brisbane removalists. If you choose to do it all yourself, the move will take longer, and it won't be anywhere near as efficient. Leave the heavy lifting and transport to the industry professionals, so you can get settled in and back up and running sooner.
Hire Ready Movers as your Office Removalists
Ready movers are your local office removalists specialists. We'll plan and work with you to ensure your office relocation is done as quickly and smoothly as possible. You'll have your business back up and running at your new location in no time. Get in touch today and ask us for a quote for your commercial removalists.