If you're thinking of hiring a removalist because you're moving house soon, one of the biggest tasks you will face is packing all of your stuff. There is a lot to organise and much to do when it comes to packing and moving, so to make everything easier, you'll want to do it right.
Knowing just how to pack for moving house is essential if you want your move to go without a hitch and to be as stress-free as possible. Even knowing how to pack books for moving will make life easier.
Whether you've booked a removalist yet or are still considering it, with moving day approaching, you'll want to get started on packing and here are some tips to help you out.
Essential Packing Tips
Unless it's a last-minute move that comes out of the blue, you'll have some time up your sleeve before moving day, so it's best to get started as early as possible. Being organised and getting a head start is one of the keys to how to pack for moving house. Well before the moving date, start packing household items and personal possessions that you won't be needing between now and moving day. Doing so will lighten the workload when things start to get more hectic.
Before you can actually pack anything, you'll need a range of moving boxes ready to fill up. You can purchase packing boxes from your removalist in a variety of shapes and sizes. Take a good look around your home and try to estimate how many boxes you'll need in each size.
Also, consider the weight of the items to be packed. One important tip for how to pack books for moving is to choose smaller boxes. Books are heavy when they are packed together, so you won't want to put dozens of books in one big box. The boxes also need to be very sturdy, which is why moving boxes purchased from your removalist are highly recommended. Paperback and hardcover books can be placed flat or upright inside the box, but it's best to never pack books with their spines facing up, particularly paperbacks, because this may cause damage to them.
How to pack for moving house is made more organised and efficient if you have all the gear you need. Aside from moving boxes, you'll also want rolls of packing tape, scissors, foam, marker pens, bubble wrap, packing paper, sheets of cardboard, notepads and more.
As you pack each box, write down an inventory of what's inside the box, then allocate a number to the list and write this on the box on the top and on each side. This makes it so much easier to find something after it's been packed. You can also use colour-coded stickers to designate which box belongs to which room.
Another important tip on how to pack for moving house that will save you time and make things easier is to declutter before you start packing. Efficient packing and moving is mostly about being organised. The more clutter you can get rid of before you move, the easier the move will be and the less stuff you'll have to pack.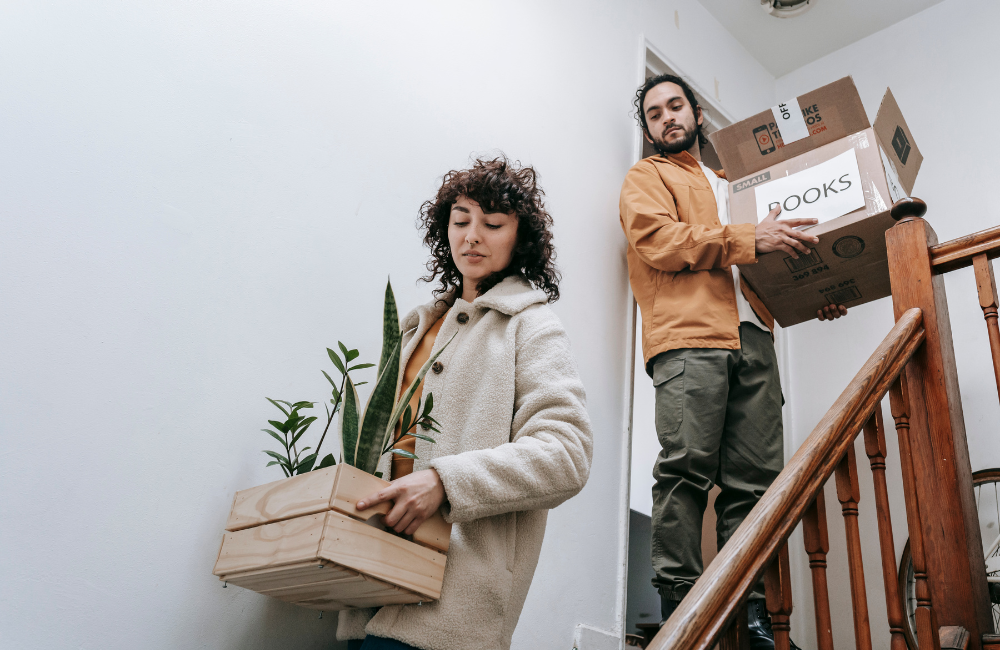 Packing Fragile Items
We've discovered how to pack books for moving and other tips, but what about fragile items? When packing and moving, you want to make sure that everything is transported safely to your new destination, so it's vital that fragile items are packed correctly.
The Right Materials
Fragile items will need to be wrapped in bubble wrap, packing paper, foam or packing peanuts. These all provide cushioning and protection for breakable items. Wrap each item individually for the best protection.
Choose the Right Box
It's essential to choose the right box for packing fragile items. If possible, pack fragile items in their own box. If breakable items are mixed with other items, place them on top.
Separate Items
If more than one fragile item is in a box, divide and separate items with pieces of cardboard for added protection. This also helps prevent items from moving about inside the box during transit. Pack things like glasses upright and individually wrap each glass with paper.
Packing a TV
Pack your TVs in their original boxes if you still have them. If you don't, wrap the TV up in bubble wrap and then tape sheets of cardboard over the outside to protect the TV from knocks and damage.
Packing Odd-Shaped Items and Plants
How to pack for moving house can present a variety of different challenges. Efficiently packing odd-shaped items can be a challenge, and plants can be even trickier when packing and moving.
Packing Odd-Shaped Items
One trick is to make a custom-sized box out of cardboard that perfectly fits the shape and dimensions of the odd-shaped item. Another is to pack the item in an oversized box. You can then fill in the gaps with pieces of clothing, hand towels or anything else that readily fills in the gaps. Make sure long items are supported so they don't break, and hollow items should be filled with paper, bubble wrap, foam or material for added protection. If possible, you can always disassemble parts of the odd-shaped item to make it easier to pack.
Preparing Plants for Moving
Large plants can be wrapped in an old bed sheet to prevent branches from breaking during transit. Smaller plants can often be placed inside sturdy moving boxes. Pack paper or other materials inside the base of the box to prevent the pot from moving about. Refrain from watering the plants for a few days before the move. This will make them lighter, and moving them won't make a mess. Immediately unpack the plants once you arrive at your new destination and rehydrate them.
Benefits of Hiring a Professional Packing Service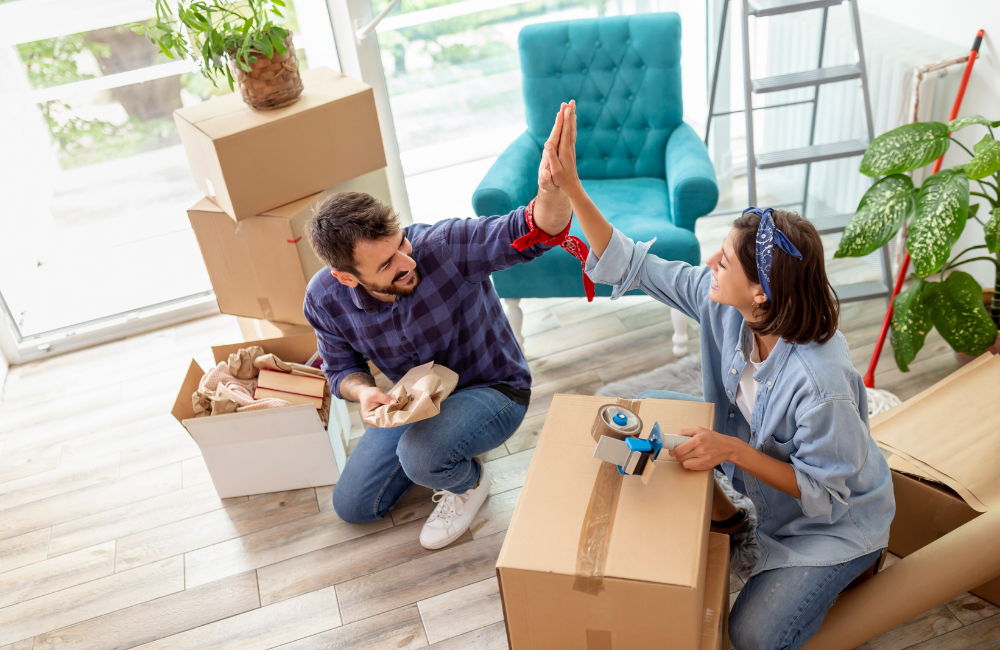 One of the best tips on how to pack for moving house is to hire the services of industry professionals. Quality removalists, such as Ready Movers, offer expert packing services.
What are the advantages of a professional packing service?
If you don't have the time or the inclination to do all of the packing yourself, a professional packing service will take care of all the hard work for you. Not only that but the packing part of the moving process will be sped up exponentially. You can even have your items unpacked for you on the other end.
Another huge advantage is that of expertise and experience. Rather than trying to work out how to pack fragile and awkward items yourself, professional packers know just how to do it right, ensuring everything reaches your new home undamaged.
If you want to take the stress out of packing, then consider hiring our professional packing services.  
Professional Packing Services at Ready Movers
Now that you have a clearer understanding of how to pack for moving house, take advantage of the expert packing services that Ready Movers has to offer. We'll help make light work of moving day, and we'll even supply all of the boxes and packing materials required to get the job done right. For a free packing and moving quote, get in touch today.